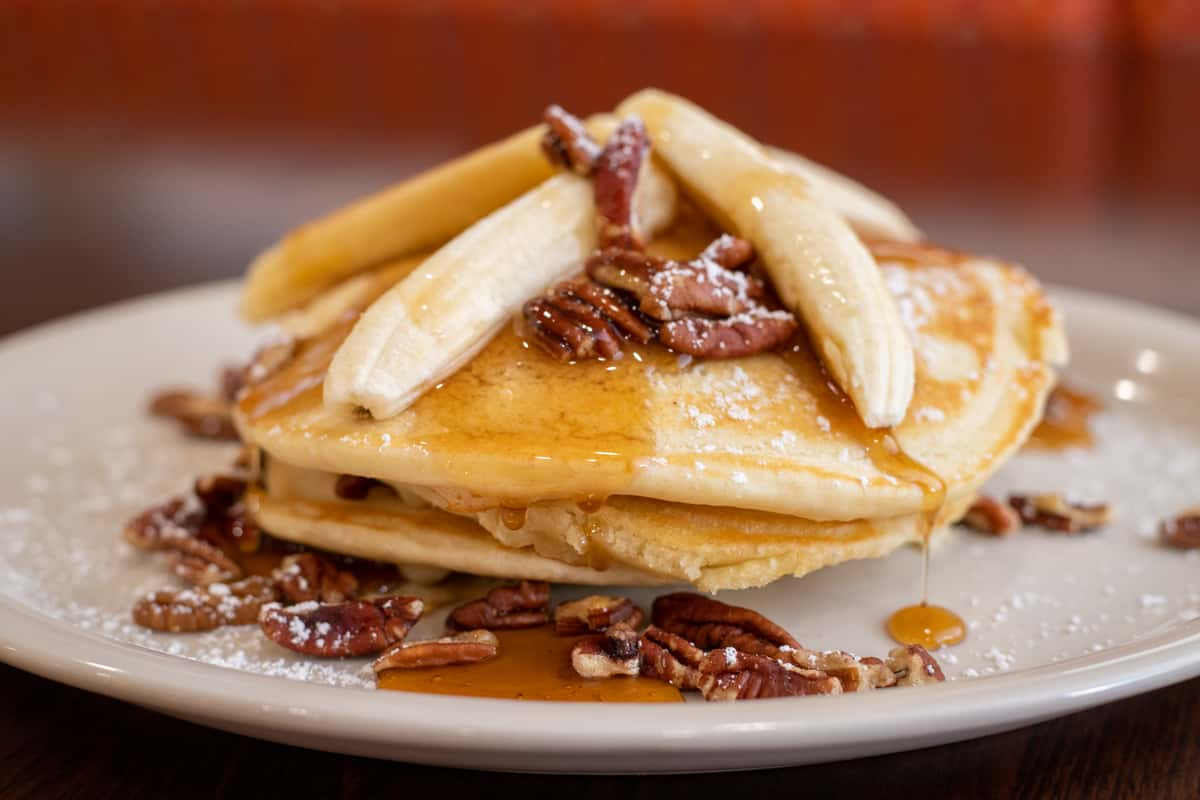 Menu
Menu
Twisted Pancakes
All pancakes served with warmed maple syrup and whipped butter unless otherwise stated.
Salads
All salads are served choice of biscuit.

Dressing Choices: House Vinaigrette | Buttermilk Ranch | Spicy Ranch | Creamy Caesar | Blue Cheese | Thousand Island | Italian | Honey Mustard
Soups
All soup bowls are served with a choice of biscuit.
Burgers, Sandwiches, & Tacos
All burgers, sandwiches, and tacos are served with fries and coleslaw.
For the Table $6.99
How about a bite to get things started?

Fried Green Tomatoes and Cajun crawfish and mushroom sauce
Onion Rings with Spicy Honey Dipping Sauce
Fried Okra Basket with Buttermilk Ranch for dipping
Pimento Cheese and Biscuits: 3 biscuits of choice with house made pimento cheese
Biscuit Sampler Basket: 4 biscuits of choice
Entrees
All entrees served with choice of two sides and a biscuit unless otherwise stated.

Sides:
Coleslaw | House Salad | Green Beans | Collard Greens | French Fries | Mashed Potatoes | Pinto Beans | Potato Salad | Pasta Salad | Corn |
Drinks
Ask about our different flavored mimosas, signature Bloody Mary or beer, wine and spirits selection.
*Consuming raw or undercooked meats, poultry, seafood, shellfish or eggs may increase your risk of foodborne illness, especially if you have certain medical conditions.